Commission
The PUD is governed by a Board of Commissioners, which is composed of three local citizens elected for their district on a nonpartisan basis by the people of Snohomish County and Camano Island. The commissioners establish PUD policies and rates, guide operations, and appoint the CEO/general manager.
Rebecca Wolfe
Rebecca Wolfe began her term in January 2019. She holds degrees in English (BA & MA), Organizational Leadership (PhD), and Environmental Law and Policy (Masters). She worked as a career educator in K-12, college, and university settings. Ms. Wolfe has served on the City of Edmonds' Economic Development Commission, Tree Board, and Mayor's Climate Protection Committee. Previous Board positions have included community service for music, art, and library programs. Her term expires December 31, 2024.
emailrebeccawolfe@snopud.com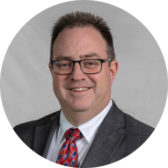 Vice President |
District 1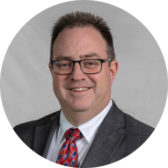 Sidney Logan
Vice President |
District 1
Sidney Logan worked for eight years as the Executive Director of Operations for the Arlington School District. He also has worked as an engineer and consultant in the oil and gas industry, including for Shell Oil Company. His community service experience includes serving on the Arlington-Smokey Point Chamber of Commerce and several school PTAs and advisory committees. He holds a bachelor of science in petroleum engineering from the University of Alaska.
Mr. Logan's first term began on March 28, 2017, and ran through December 31, 2018. He was elected for a subsequent two-year term that began in January 2019 through December 31, 2020. He was re-elected for his first six-year term that will end on December 31, 2026.
emailsidneylogan@snopud.com
Tanya Olson
Tanya Olson began her fourth six-year term as Commissioner on January 1, 2023. Ms. Olson held a number of management positions at the PUD, the last as Assistant General Manager of Corporate Services. Ms. Olson retired in October 2003 after 22 years of service. In addition, Ms. Olson has extensive experience in public education and was the co-founder of a non-profit organization that delivered performing and visual arts programs to K-12 students throughout the state of Washington. Her six-year term will end December 31, 2028.
emailtanyaolson@snopud.com
Commission meetings
Regular Board of Commissioners meetings are held twice monthly and open to the public. See below for the meeting schedule.
Upcoming Regular Meeting:
Tuesday, December 19, 2023
Information for this meeting will be posted on Friday, December 15, 2023.
2023 Schedule
| | |
| --- | --- |
| Jan 10, 24 | Feb 7, 21 |
| Mar 7, 20**,  21 | Apr 4, 18, 22** |
| May 9, 23 | Jun 6**, 13, 27 |
| Jul 11, 25 | Aug 8, 22, 24** |
| Sep 5, 19 | Oct 2*, 17 |
| Nov 7, 21 | Dec 5, 19 |
*Monday | **Special Meeting
2024 Schedule
| | |
| --- | --- |
| Jan 9, 23 | Feb 6, 20 |
| Mar 5,  19 | Apr 2, 16 |
| May 7, 21 | Jun 4, 18 |
| Jul 2, 16 | Aug 6, 20 |
| Sep 3, 17 | Oct 7*, 22 |
| Nov 5, 19 | Dec 3, 17 |
*Monday | **Special Meeting