Board of Commissioners
The PUD is governed by a Board of Commissioners, which is composed of three local citizens elected for their district on a nonpartisan basis by the people of Snohomish County and Camano Island. The commissioners establish PUD policies and rates, guide operations, and appoint the CEO/general manager.
See upcoming Commission meetings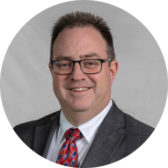 President | District 1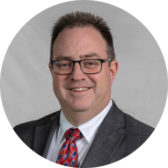 Sidney Logan
President | District 1
Sidney Logan worked for eight years as the Executive Director of Operations for the Arlington School District. He also has worked as an engineer and consultant in the oil and gas industry, including for Shell Oil Company. His community service experience includes serving on the Arlington-Smokey Point Chamber of Commerce and several school PTAs and advisory committees. He holds a bachelor of science in petroleum engineering from the University of Alaska.
Mr. Logan's first term began on March 28, 2017, and ran through December 31, 2018. He was elected for a subsequent two-year term that began in January 2019 through December 31, 2020. He was re-elected for his first six-year term that will end on December 31, 2026.
emailsidneylogan@snopud.com
Vice President | District 2
Rebecca Wolfe
Vice President | District 2
Rebecca Wolfe began her term in January 2019. She holds degrees in English (BA & MA), Organizational Leadership (PhD), and Environmental Law and Policy (Masters). She worked as a career educator in K-12, college, and university settings. Ms. Wolfe has served on the City of Edmonds' Economic Development Commission, Tree Board, and Mayor's Climate Protection Committee. Previous Board positions have included community service for music, art, and library programs. Her term expires December 31, 2024.
emailrebeccawolfe@snopud.com
Secretary | District 3
Tanya Olson
Secretary | District 3
Tanya Olson began her third six-year term as Commissioner on January 1, 2017. Ms. Olson held a number of management positions at the PUD, the last as Assistant General Manager of Corporate Services. Ms. Olson retired in October 2003 after 22 years of service. In addition, Ms. Olson has extensive experience in public education and was the co-founder of a non-profit organization that delivered performing and visual arts programs to K-12 students throughout the state of Washington. Her six-year term will end December 31, 2022.
emailtanyaolson@snopud.com
Leadership
The CEO/General Manager is directly responsible to the Board of Commissioners. He is supported by the Executive Leadership Team and about 900 full- and part-time employees who help carry out Commission policies and conduct PUD business.
Chief Executive Officer, General Manager
John Haarlow
Chief Executive Officer, General Manager
The Board of Commissioners appointed John Haarlow to serve as CEO/General Manager beginning October 8, 2018. He joined the PUD in February 2017 as Assistant General Manager of Distribution & Engineering Services, bringing nearly 30 years of experience in the electric utility industry. In that role, he was responsible for construction, engineering, operations and maintenance of the utility's transmission, substation and distribution assets. He also oversaw fleet, real estate and environmental functions.
Before joining the PUD, John worked for the Public Service Company of New Mexico, serving as both Director of Safety and Transmission and Distribution Engineering and Operations. He began his career at the Central Illinois Light Company where he was an IBEW journeyman for 10 years. Haarlow also worked as Vice President of Power Delivery for the Indianapolis Power and Light Company. He attended University of Illinois and holds a Bachelor of Arts degree in accounting.
emailjohnhaarlow@snopud.com